April is symbol of change in Japan:
beginning of a new school year, entry of new workers, the breathe of spring and the bloom of cherry blossom (one of the things I really miss about Japan).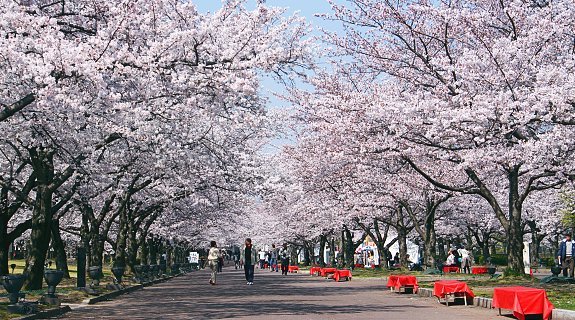 While welcoming a fall season on the other side of the earth, Chile is also about to face some changes at a political level because of a new government.
Among that, there are some new faces in a congress which are familiar to young generation, because they were the leader of the student movement and they are still trying to make a better country.
Some say Chile is no longer a developing country. One of its indicators is the membership of OECD (In Latin America, only Mexico and Chile are memberships and others are what we call developed countries.)
Nevertheless, Chile still faces big social conflict, given that this country has one of the biggest rates of inequality (gap between the richest and the most disadvantaged) in Latin America, the continent which has the largest inequality in the world. That is, this country, although its growth of economy for the last few decades, is one of the most unequal countries in the world.
So here comes two former student leaders elected as parliamentarians proposing the salary cut of congress people (including theirs) because their salary is approximately 160,000 USD―40 times more than the minimum wage (400 USD).
To compare them with the ones of other country, U.S. representatives' wages are similar to their Chilean contemporaries, but the nation's minimum wage is at around US$7.25 per hour, about three times more than the Chilean minimum wage (about US$2.38 per hour).
If this proposal gets majority of approval (by congress people themselves), their wage will be cut by half, becoming 20 times more than the minimum wage.
The interesting part of this proposal is that the public can see which politician voted for yes/no. (which might be alluded if they work for the country or themselves)
Although this proposal raised some debates of opponents who claim that "it is not center of the problem", the aim of these young politicians is to create some discussion for more awareness of inequality and consideration of the most disadvantaged.
"We think that the debate on inequality in Chile will not be addressed by simply decreasing salaries, but rather increasing the country's lowest wages. We know that this will open a very broad debate not only on salaries, but also the subject of inequality and representation in parliament." (Boric, former student leader and current parliamentarian, The Santiago Times)
"The Chilean Penguin's Revolution in 2011 (because of the student uniform's color, black and white )"―One of the biggest protests led by students in the world might actually change the country, continent and the world.
I think nothing is impossible as long as there is a movement.
Let's see if this initiative raised in April will cause some changes.